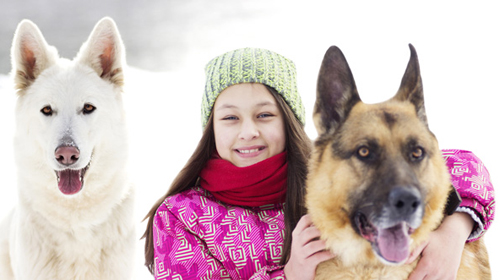 For many vets, Prednisone is a popular medicine to prescribe for a wide variety of diseases, including Canine Lymphoma.
In many Canine Lymphoma cases, Prednisone will be prescribed as part of a larger treatment protocol – for example, as one element of the Madison Wisconsin Protocol.
However, some vets will prescribe Prednisone as a drug to be used alone to treat Canine Lymphoma.
The good news about Prednisone as a Canine Lymphoma treatment is that…
Prednisone treatment is relatively inexpensive, especially when compared to the high cost of other conventional chemotherapy treatments; and
a large number of pets (probably 50% to 70%) will respond to Prednisone to feel more comfortable and have SOME reduction in their lymph node size.
The bad news, however – and why Prednisone treatment alone is generally NOT recommended for Canine Lymphoma care – is that the reduction in lymph node size varies widely (some patients have 100% reduction in lymph node size, while others have only 50% reduction or less), and Prednisone alone, on average, will manage the disease for only a couple of months.
So while Prednisone may, on some level, seem like a reasonably priced alternative to Chemotherapy and other conventional Canine Lymphoma treatments – it's really only a VERY short term benefit, and generally recommended AGAINST as a treatment for Canine Lymphoma care.
What You Need to Know About Prednisone for Canine Lymphoma
Canine Lymphoma Prednisone Treatment Details:
For dog owners who are considering undertaking other (much preferred) chemotherapy treatments for their dog's Canine Lymphoma care, Prednisone treatments are STRONGLY WARNED AGAINST for any significant time prior to the start of those chemotherapy treatments.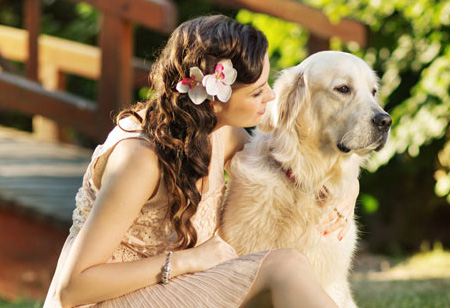 If Prednisone is given prior to starting chemotherapy treatment, it can actually induce drug resistance (by "upregulating" a tiny pump on the cancer cell membrane that pumps anti-cancer drugs out of the cancer cell helping them be resistant), making the disease immune resistant to the chemotherapy itself. The resistance to Prednisone can be transferred to many chemotherapy drugs, thereby blocking the effectiveness of the subsequent chemotherapy treatment.
Prednisone is the classic example of drug resistance, and can induce drug resistance, so if a patient who was on Prednisone, but then the drug stops working for the disease, at that point chemotherapy will probably no longer be a useful option, because the Prednisone will likely have caused the disease to be resistant to all other known conventional Canine Lymphoma treatments. And in those cases, once the Prednisone fails, there may be nothing more your vet can do to help your dog going forward.
Canine Lymphoma Prednisone Treatment Advantages:
Prednisone is…
Canine Lymphoma Prednisone Treatment Disadvantages:
The benefits of this treatment are only VERY short term (adding as little as 1 to 3 months over the results of doing no treatment at all);
Treatments essentially just "mask/hide" the symptoms rather than provide any long term benefit in the fight against the disease;
Following Prednisone treatments the disease will likely be resistant to other available conventional treatments.
Canine Lymphoma Prednisone Treatment Cost:
The cost of Prednisone treatments is extremely low compared to other preferred conventional Canine Lymphoma treatments. However, the benefits of this treatment are so short lived that they tend to provide little value for the costs incurred.
Prognosis for Canine Lymphoma Dogs Treated Using Prednisone:
Dogs treated with Prednisone have a good chance of showing some benefits as a result of this treatment. 50% to 70% will respond to Prednisone alone to some extent and see at least partial reduction in lymph node size (compared to about 80% to 90% of dogs who will go into full remission when they receive the full Madison Wisconsin Protocol).
But for dogs who do achieve remission or reduction of the cancer, the expected average life expectancy is only about 2 to 4 months, compared to about 12 to 18 months for dogs who achieve remission under the full Madison Protocol.
And finally, for dogs who have achieved remission using Prednisone, but then fall out of remission (or other reduction of the disease) , it is unlikely that any further extension of life will be possible since Prednisone has the effect of building up the resistance of the disease to other possible treatments.
Canine Lymphoma Prednisone – Additional Notes:
Although Prednisone used alone can have some beneficial effect in the treatment of Canine Lymphoma, it is generally a very short term solution and NOT a very good long term treatment option for Canine Lymphoma care.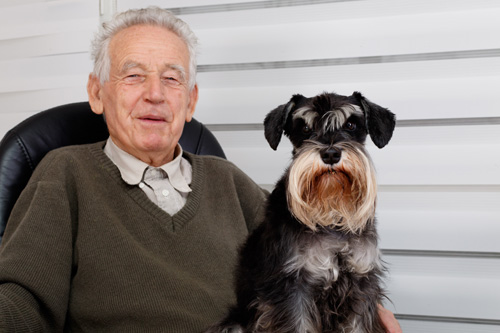 The primary reasons why caregivers may choose this option over other more effective options is cost (this option is very inexpensive compared to other conventional treatment options). In cases of financial concerns, or where other more effective treatments are just not possible, vets and dog owners may choose to use the reasonably affordable Prednisone treatment option to provide some comfort and relief for some short period of time. And while it's unfortunate, sometimes this is the best that can be done in certain cases. In those cases we may recommend the use of Prednisone, but only if you go into it knowing the effect of your choices and the limitations this choice is going to have on your ability to significantly fight the cancer to extend the life expectancy of your dog.
However, in virtually every case, where finances allow, Dr. Freeman generally recommends that her patients undertake the more effective treatment options, and NOT rely on Prednisone as their primary treatment option.
Despite these problems and complications caused by Prednisone treatments alone, Prednisone used in conjunction with certain chemotherapy protocols (for example as part of the Madison Wisconsin Protocol) has been found to make those treatments more effective. So while, for most cases, caretakers should generally avoid Prednisone as a solo treatment for anything but short term Canine Lymphoma care, don't be surprised if your vet incorporates Prednisone into part of a more expansive Canine Lymphoma treatment.
Most Popular Pages
Canine Lymphoma Support
For more Canine Lymphoma support – and for answers to questions about your dog's cancer care – visit our member support forum at www.DogCancerCare.com